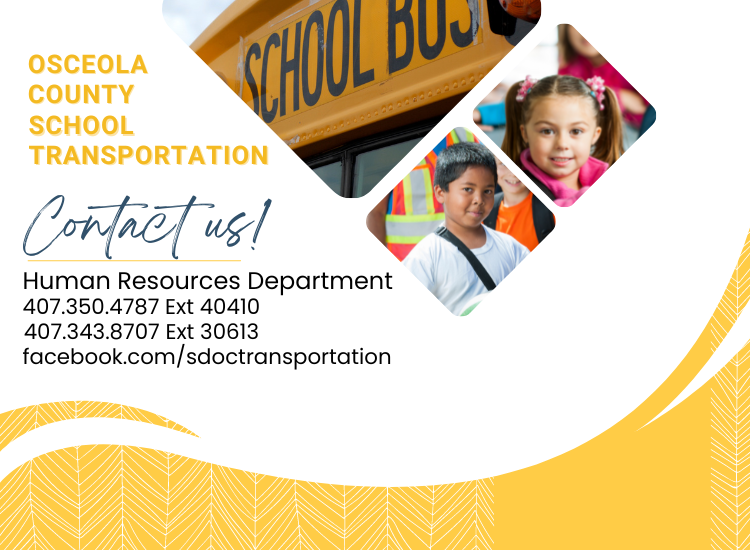 Our Team

The Transportation Services Department plays an extremely big role in a student's education. The State of Florida mandates that each child who attends a Florida public school must spend a certain number of hours with their teacher each day. This is where the department plays a big role in education. Every single one of our employees plays a role in making sure our children get the education they are entitled to. Our employees wake up every day knowing they are working to make a positive impact on the future generation.
Benefits of joining Transportation!

Full-time employees are able to receive medical, vision and dental insurance

Full-time employees can enroll in the Florida Retirement Plan, which is one of the best in the country!

Flexible schedules

Bus drivers and attendants will have down time betweent their morning and afternoon runs

Most nights and weekends off!

Unless a driver decides to pick up a field trip

Plenty of opportunities for overtime

Pay starts at $15 an hour for substitute drivers and that goes up to $16.50 an hour once a driver becomes a permanent driver

Every federal holiday off!

Drivers and Attendants get the summers off!

12 month employees get to work four days a week in the summer, meaning you are off on Fridays!
Click below to become a bus driver!
Click below to become an attendant!