Return to Headlines
Meet Heather Kahoun, School Board Member - District 4
By: Abby Jacobacci, Community Relations Specialist
Heather Kahoun is a lifelong resident of Osceola County and is excited to be one of the district's newest school board members serving District 4. Heather has seen first-hand how the district has grown since attending Mill Creek Elementary, Denn John Middle, and Osceola High. Following her K-12 experience, she attended the University of South Florida and obtained her bachelor's degree in Elementary Education. Heather returned to the Osceola County School District as a teacher at Pleasant Hill Elementary. She taught for nearly ten years before taking a brief hiatus from the district to work for a local marketing company. Heather's passion for the district and education led to her return in 2017. She worked for the Community Relations department managing the social media for our schools and district. In 2021, Heather launched her own small business, providing social media and marketing consultation for fellow small businesses around the county.
Heather is very involved in the Osceola community. She is a member of both the St. Cloud Chamber and the Osceola Chamber, where she is a board member for multiple councils. Ms. Kahoun is also a graduate of the Leadership Osceola program and sits on the planning committee. Heather is a school district OASIS volunteer and a Take Stock in Children mentor. To give back to her alma mater, Heather is a steering committee member for the University of South Florida (USF) Muma College of Business Digital Marketing. Ms. Kahoun also serves on the advisory committee for Addition Financial, one of the district's standout business partners.
Heather lives by the "live, work, play" philosophy and is proud to raise her three children, who attend Osceola public schools in Kissimmee.
You can reach Heather via her school district email Heather.Kahoun@osceolaschools.net. You can also follow her on Facebook at https://www.facebook.com/kahounschoolboard.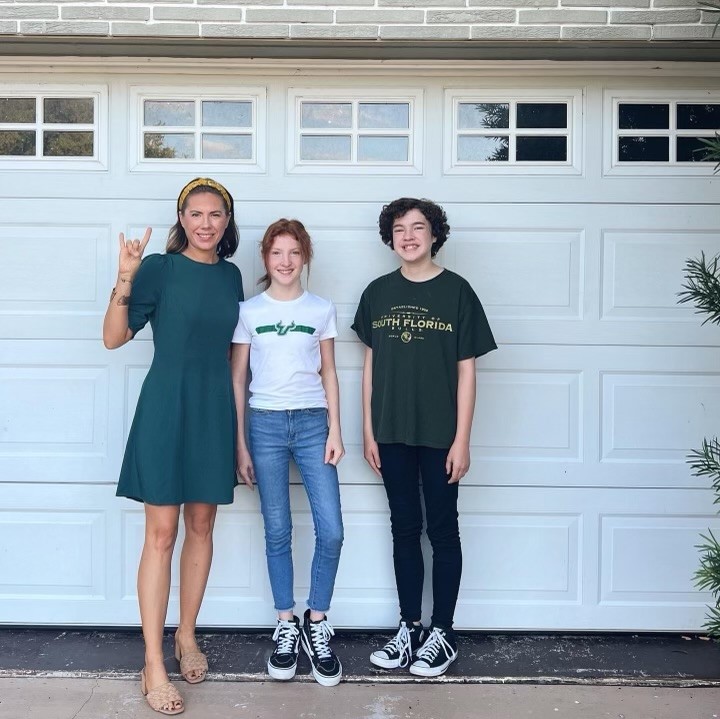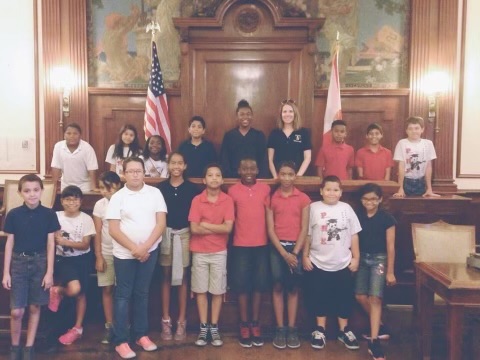 Heather Kahoun ha residido en el condado Osceola toda su vida y está emocionada de ser uno de los nuevos miembros de la Junta Escolar del distrito sirviendo al Distrito 4. Heather ha visto de primera mano cómo el distrito ha crecido desde que asistió a Mill Creek Elementary, Denn John Middle, y Osceola High. Después de su experiencia K-12, asistió a la Universidad del Sur de Florida y obtuvo su bachillerato en Educación Elemental. Heather regresó al Distrito Escolar del condado Osceola como maestra en Pleasant Hill Elementary. Enseñó durante casi diez años antes de tomar un breve descanso del distrito para trabajar para una empresa de marketing local. La pasión de Heather por el distrito y la educación la llevó a regresar en el 2017. Trabajó para el departamento de Relaciones Comunitarias gestionando los medios sociales para nuestras escuelas y el distrito. En el 2021, Heather lanzó su propia pequeña empresa, proporcionando medios de comunicación social y consultoría de marketing para las pequeñas empresas en todo el condado.
Heather está muy involucrada en la comunidad de Osceola. Es miembro de la Cámara de St. Cloud y la Cámara de Osceola, donde es miembro de la junta de varios consejos. Kahoun también se graduó del programa Leadership Osceola y forma parte del comité de planificación. Heather es voluntaria de OASIS en el distrito escolar y mentora de Take Stock in Children. Para retribuir a su alma mater, Heather es miembro del comité directivo de Marketing Digital del Muma College of Business de la Universidad del Sur de Florida (USF). También forma parte del comité asesor de Addition Financial, uno de los socios comerciales más destacados del distrito.
Heather vive según la filosofía "vivir, trabajar, jugar" y está orgullosa de criar a sus tres hijos,quienes asisten a las escuelas públicas de Osceola en Kissimmee.
Puede ponerse en contacto con Heather a través de su correo electrónico del distrito escolar Heather.Kahoun@osceolaschools.net. También puede seguirla en Facebook en https://www.facebook.com/kahounschoolboard.