Return to Headlines
Dear Parents:
Reedy Creek Elementary will be hosting a fund raiser to raise funds for activities throughout the school year. The students will be permitted to wear clothes outside of the uniform policy on the dates listed below. Students must wear school appropriate clothes and close toed shoes. Students who are not wearing school appropriate clothing and/or did not pay for the day will be sent to the clinic to change or parents will be called.
For the 2021-2022 school year, you can pay $25 by Friday, September 3rd and this will cover dress down for the entire school year. Please go to MySchoolBucks to submit payment. We will place a label in your child's agenda showing that they are paid for the year. If you don't pay the $25 by September 3rd, and your child wishes to participate they will need to pay $1 for each dress down event. If other events are added, they will be included in the initial $25.00. Students may wear their college shirts on Wednesday in support of AVID, and their Reedy Creek Spirit shirts on Friday at no cost.
Please help support our RCE Eagles!
$1 Dress Down Dates
September 9th: Red, White and Blue Day September 23rd: Dress to Impress
October 7th: Fall Colors October 20th- Unity Day, Wear Orange
October 25th-28th Red Ribbon Spirit Week October 29th: Storybook Character
November 10th: Patriotic Day November 18th: Favorite Team Jersey
December 2ndth: Favorite Holiday Clothes December 17th: Pajama Day
January 6th: Exercise Attire January: Celebrate Literacy Week with daily themes
February 3rd: Favorite Team Jersey February 14th: Red, Pink, Hearts all Over, Valentines' Day
February 17th: Cowboy Day February 28th: Black History Month Colors (Red, Black, Green)
March 1st: Mismatched Socks March 2nd: Wacky Wednesday
March 3rd: Pajama Day March 4th: Hat Day
March 24th: Tacky Tourist April 1st: Autism Awareness Day: Wear Blue
April 22nd: Earth Day (Wear Earth Colors) May 19th: Orange you glad testing is over, Wear Orange
May 26th: School's Out! Summer Attire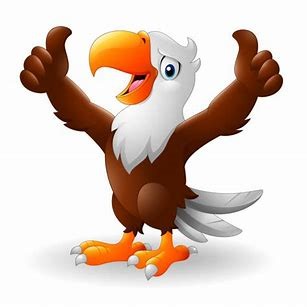 Queridos padres:
Reedy Creek Elementary estará recaudando fondos a través de días "Dress Down" para varios eventos durante el año. A los estudiantes se les permitirá usar ropa fuera de los uniformes en las fechas que se enumeran a continuación. Los estudiantes deben usar ropa apropiada para la escuela y zapatos cerrados. Los estudiantes que no usen ropa apropiada o participan sin pagar por el día, serán enviados a la clínica para cambiarse o se llamará a los padres.
Padres pueden pagar $25 antes del viernes, 3 de septiembre para participar. Esto cubrirá e los días "Dress Down" del año escolar 2021-2022. Por favor, entre a la pagina web: www.myschoolbucks.com para enviar el pago. Colocaremos una etiqueta en la agenda de su hijo que muestre que se le paga por el año. Si usted no paga los $25 antes del 3 de septiembre, y su hijo desea participar, tendrá que pagar $1 por cada fecha de evento. Si se agregan otros eventos, se incluirán en los $25.00 iniciales.

Los estudiantes pueden usar sus camisas universitarias los miércoles en apoyo de AVID, y sus camisetas de Reedy Creek los viernes sin costo alguno.
Por favor, apoye a nuestros RCE Eagles!
Fechas de "Dress-Down"- $1.00
9 de septiembre: Día rojo, blanco y azul
23 de septiembre: Vestido para impresionar
7 de octubre: Colores de otoño
20 de octubre- Día de la Unidad, color naranja
25-28 de octubre Red Ribbon Spirit Week
29 de octubre: Personaje de libro de cuentos
10 de noviembre: Día Patriótico
18 de noviembre: Camiseta del Equipo Favorito
2 de diciembre: Ropa navideña favorita
17 de diciembre: Día del pijama
6 de enero: Celebre la Semana de la Alfabetización con temas diarios
3 de febrero: Camiseta del equipo favorito
14 de febrero: Rojo, Rosa, Corazones Día de San Valentin
17 de febrero: Día del Vaquero
28 de febrero: Mes de la Historia afroamericano (Rojo, Negro, Verde)
1 de marzo: Calcetines desajustados
2 de marzo: miércoles loco
3 de marzo: Día del pijama
4 de marzo: Día del sombrero
24 de marzo: Turista pegajoso
1 de abril: Día de concientización sobre el autismo: (Azul)
22 de abril: Día de la Tierra
19 de mayo: Celebracion de fin de las pruebas – (Naranja)
26 de mayo: ¡Ultimo día de clase! Atuendo de verano