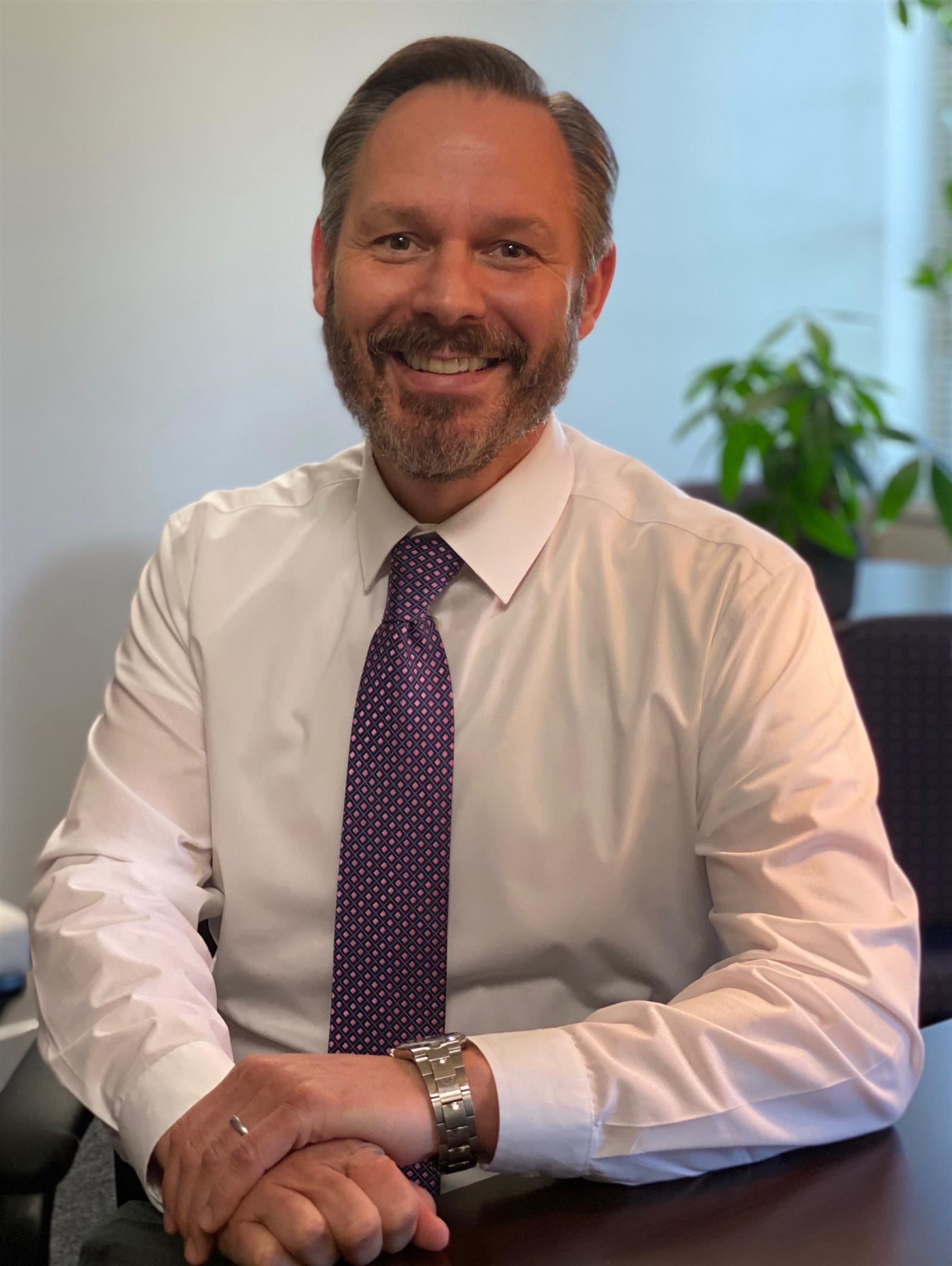 David Noyes,

Principal

Welcome to Canoe Creek K-8, Osceola County School District's premier environmental STEM school. My name is David Noyes and I am extremely honored to be serving this community. As your new principal, I look forward to family partnerships and community collaborations that will ensure academic excellence for all Canoe Creek students. Through a hands-on, minds-on approach to learning, students at CCK8 will develop the critical thinking and problem-solving skills necessary for the 21st century.

Over the course of the next year you will notice exciting changes to our campus. We will be breaking ground on new buildings that will provide our students access to the most modern tools, labs, and fine arts & athletics facilities. The addition of these new amenities will offer our students a campus that is ripe with opportunities for exploration and inquiry. The E-STEM focus at CCK8 will prepare students for the future and give them the tools to help build sustainable, informed communities that are environmentally sound. Canoe Creek K-8 is destined for greatness!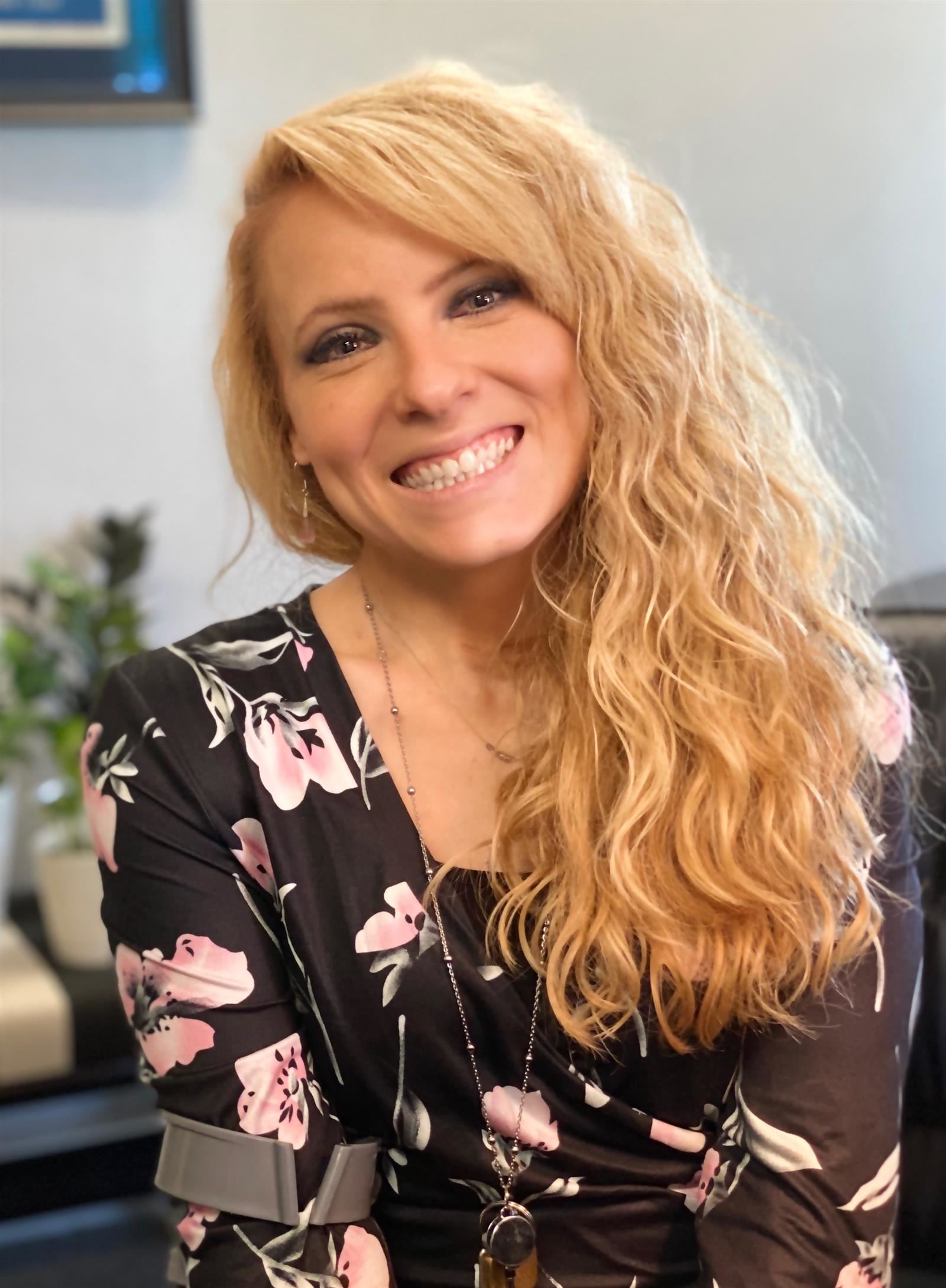 Amy Miller,

Assistant Principal

My name is Amy Miller and it is a great honor to serve as Assistant Principal of Canoe Creek K-8. All of the experiences that I have been afforded throughout my tenure with the Osceola County School District have prepared me for this moment. I am excited to be a part of an amazing team of teachers, students, and families. I look forward to working with Mr. Noyes, as well as the rest of our staff, in our efforts to advance the achievement of all students on our campus. Working together, I am confident that we will provide our students with a truly rigorous and enriched school experience.

Through the exploration of real-world problems, students will engage in meaningful learning that will prepare them to thrive as 21st century learners. The Canoe Creek K-8 faculty and staff hold the highest standards for all students, while providing a safe and nurturing environment that promotes student growth.

As we prepare for this exciting school year, we must keep in mind that this is a new beginning, a moment in time in which we are destined for greatness. Holding high expectations for ourselves and every member of the Canoe Creek family will have a powerful impact on student learning and will result in students who rise to their full potential.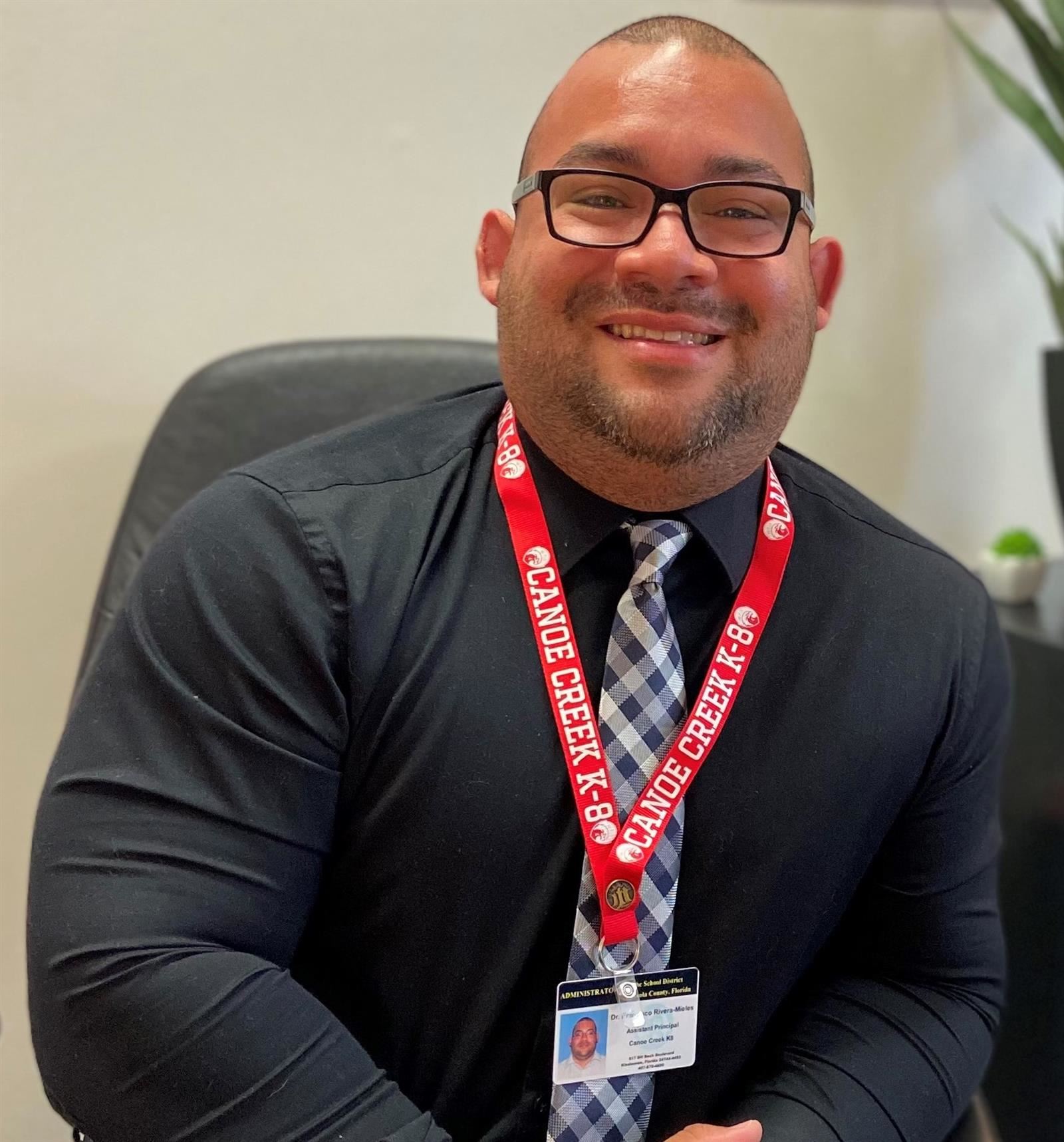 Dr. Francisco Rivera-Mieles

Middle School Assistant Principal

Hello CCK8 Eagle family, my name is Dr. Francisco Rivera Mieles, and I'm excited to join the team as your new Middle School Assistant Principal. I was born and raised in Puerto Rico, but I've been living in Saint Cloud for the last 18 years. Having worked in 3 of the 4 K8s in Osceola County (including CCK8) has given me a unique perspective on the elementary and middle school side of a K8. I will be using all these experiences to ensure that all our middle school students are supported and well-suited to advance to High School. Mr. Noyes, Mrs. Miller, and I are cognizant of all the different High School opportunities SDOC offers our students, and we want to ensure our students are best positioned to take advantage of them. At CCK8, we are going to be offering a number of electives and High School credit courses that will prepare our students for the academic rigors of secondary education. There are great things happening at CCK8, and it is wonderful to be joining the team as we get ready to welcome 7th and 8th graders onto our campus for the 2021-2022 academic year. At CCK8, students are rooted for excellence!