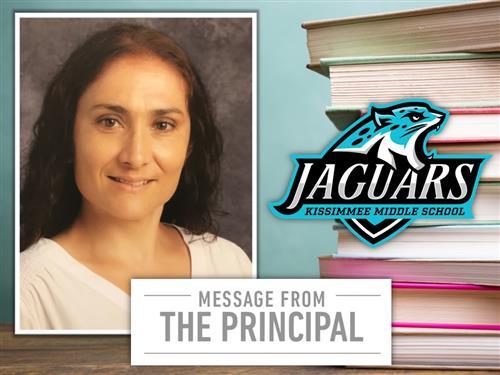 Phone:
Email:
Degrees and Certifications:
B. S. Teacher of English as a Foreign Language M. Ed. Masters in Educational Leadership Ed. D. Doctorate in Educational Leadership Certifications Math 5-9 Integrated Curriculum 5-9 Reading Endorsement English for Speakers of Other Languages K12 Educational Leadership k12 School Principal k12
Dr.

Eugenia Rolando

PRINCIPAL

Born and raised in Argentina, Dr. Rolando started her teaching career as an English teacher in Buenos Aires. When she moved to Florida, she became a paraprofessional and then a teacher at Denn John Middle School, where she she taught ESOL, Reading, and Math, including Algebra I Honors. After obtaining her master's in Educational Leadership with Grand Canyon University, she became a Math Instructional Coach. During her 12 years at DJMS, Dr. Rolando was recognized by her peers with the Ida Baker Minority Educator Award, twice.

Dr. Rolando was appointed Assistant Principal for Instruction at Kissimmee Middle School in 2013 and Principal in 2019. She earned her Doctorate in Educational Leadership with the American College in Education in 2020. Dr. Rolando is a life-long learner and passionate about education. She loves working with students, teachers, and parents.

Dr. Rolando has a son, Gunnar, who is in high school, and a very loving dog, Kylie. When not working, Dr. Rolando likes to exercise: she does CrossFit, cycles, and goes for long hikes. She also loves traveling and visiting her family in Argentina.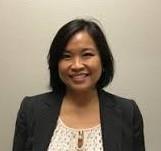 Phone:
Email:
Degrees and Certifications:
BS in Organizational Behavior and minor in Organizational Communication Masters in Education for Curriculum and Instruction and Educational Leadership Certifications Math 5-9 Integrated Curriculum k12 Educational Leadership k12
Mrs.

Jane Mabra

ASSISTANT PRINCIPAL

Mrs. Jane Mabra is originally from Taipei, Taiwan and grew up in East Hanover New Jersey. Due to her background, she is bilingual and speaks Chinese (Mandarin and Minnan) and English. She attended Rollin's College Hamilton School and received her bachelor's degree and her double master's degree while working full time as a teacher. The 2020-2021 School year will be her 15th year with the school district. She was a Math and Science Teacher for Alternative Programs and Denn John Middle School from 2006 - 2012. She also served as the Dean of Students both for Denn John Middle and Westside K-8 School 2012-2016. Mrs. Mabra has been a KMS Jaguar since 2016. She has led students and teachers of Kissimmee Middle School as the school's MTSS coach and Assistant Principal. Mrs. Mabra was recognized by her peers from Alternative programs and was voted as Teacher of the Year in 2009.

Mrs. Mabra has a 6-year old son and a 2-year old daughter who keep her very busy at home. She has been happily married to her loving husband for 11 years. When not working, Mrs. Mabra enjoys spending time with her family and friends and going out to eat!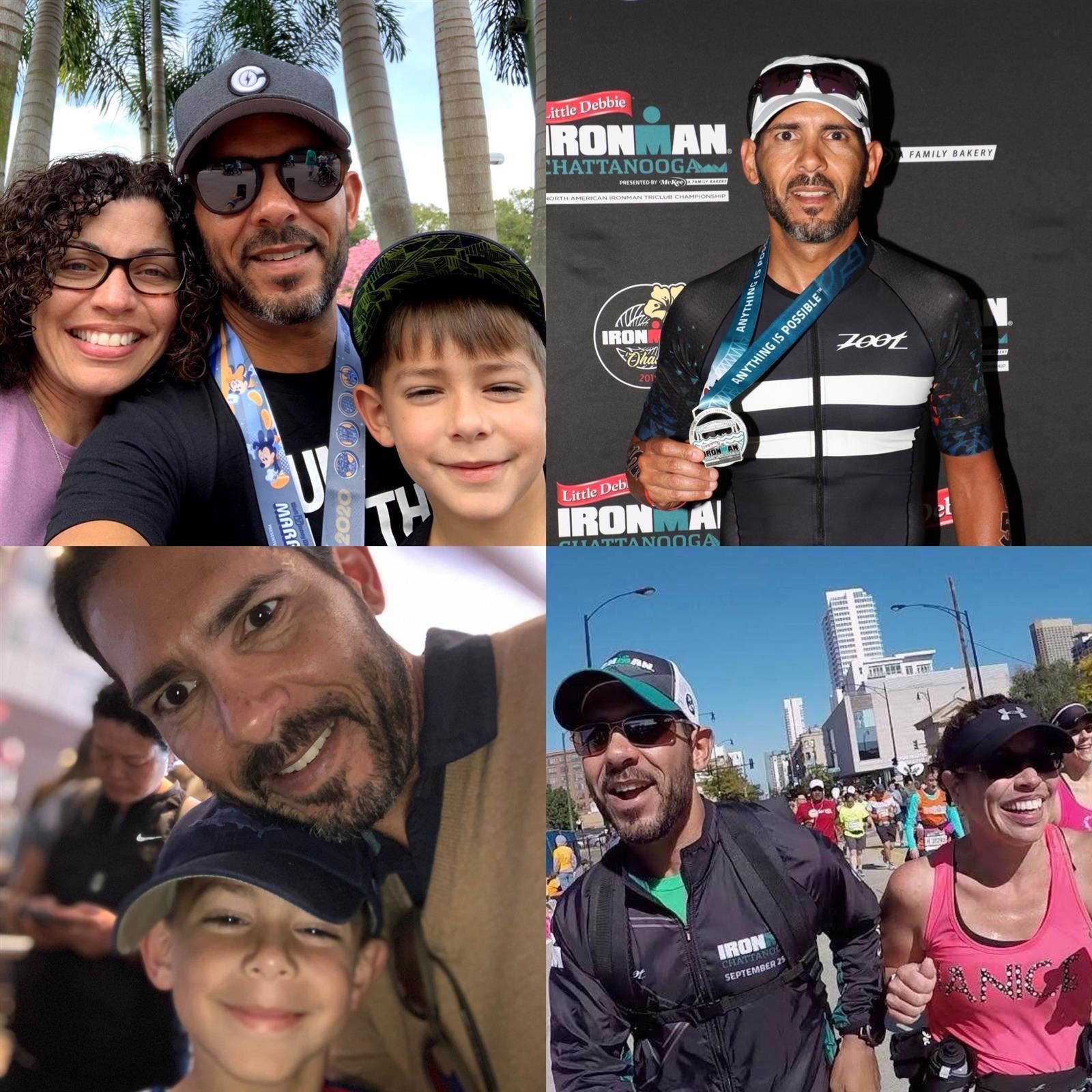 Phone:
Email:
Degrees and Certifications:
BS Social Science Education MBA Masters in Business Administration EDU Masters in Education Leadership Certifications Social Studies grades 6-12 Educational Leadership K12
Mr.

Frankie Franceschi

ASSISTANT PRINCIPAL

Mr. Franceschi is the product of the Osceola County School system. Mr. Franceschi attended Parkway Middle School, Gateway High School, and was part of the very first class to graduate from Poinciana High School in 1995. After graduation, Mr. Franceschi enlisted in the United States Army National Guard, and was accepted into the University of Central Florida where he graduated with a bachelor's degree in social science education. Upon graduation Mr. Franceschi returned to Osceola County where he worked as a Social Studies teacher, and later as Dean of Students, at Horizon Middle School. During his 17 years at Horizon Middle School Mr. Franceschi was recognized by his peers as a master teacher and was awarded the First Year Teacher, Distinguished Minority Educator, and Teacher of the Year Awards. At Horizon Middle School Mr. Franceschi held a variety of leadership positions. Mr. Franceschi currently serves, and is committed to the students, parents, and staff of Kissimmee Middle School as one of two school Assistant Principals.

Mr. Franceschi's wife also works for Osceola County schools and his son is a 3rd grader at a local elementary school in the district. Mr. Franceschi is a competitive athlete who specializes in ultra endurance events. He competes in several marque marathons a year and is a Boston Marathon Qualifier. Mr. Franceschi is an amateur triathlete who competes in Ironman 70.3 and 140.6 events. Training and competeing has been a huge part of his life. He channels his competative spirit in his work with the students and staff of Kissimmee Middle School.