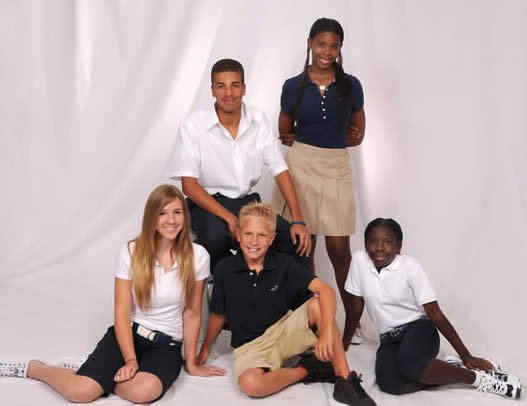 Neptune Middle School supports and enforces the district's current uniform policy for middle school.

The general district policy is listed below:

• Navy blue, black or khaki pants, walking shorts, slacks, skirt, skorts, jumper, or similar clothing made of twill, corduroy, or blue denim fabric (A small logo is acceptable).

• White or navy blue shirts with collars such as a polo, oxford, or dress shirt (A small logo is acceptable). Neptune's polo shirt colors are black and gold (yellow).

• Schools have the option of adding one or two shirt colors to reflect their school colors, and schools could permit students to wear school-sponsored T-shirts on Fridays or school spirit days that the school principal designates.

For additional information please see the student handbook or district uniform web page.

For information regarding the physical education uniform, see the Physical Education page.