How should I register for classes?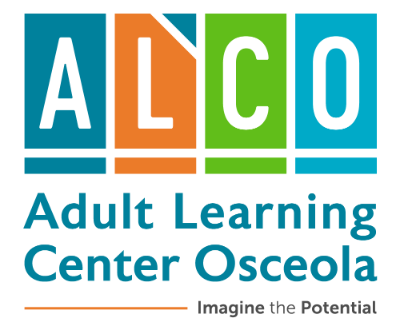 Welcome to ALCO!

Open enrollment* is available now for the Fall semester which ends on December 18, 2020. If you wish to register for the Spring semester, which starts on January 4, 2021, you must register on or after November 1.

Las inscripciones* estan abiertas para el semestre de Otoño que termina el 18 de Diciembre del 2020. Si desea inscribirse para el semestre de Primavera, que comienza el 4 de Enero del 2021, es necesario inscribirse en ó después del 1ro de Noviembre.

Before you start class, you must REGISTER, you must PAY your fees, and you must TAKE a placement test.

Antes de comenzar su clase, es necesario INSCRIBIRSE, PAGAR y HACER la prueba de ubicacion.

After you register, you will receive an e-mail within 24 hours on how to make your online payment. Please check your Inbox, Spam, and/or Junk folders.

Despues de inscribirse, en menos de 24 horas recibirá un correo electrónico con las instrucciones de hacer el pago electronicamente. Favor de revisar su Inbox, Spam y/o Junk.

After you pay, you will receive an e-mail with the placement test dates and times. Please check your Inbox, Spam, and/or Junk folders.

Despues de hacer el pago, recibirá un correo electrónico con las fechas y horas de la prueba de ubicación. Favor de revisar su Inbox, Spam y/o Junk.

If you're a continuing student, check your Class Schedule (same link as payment) after you make your payment. If you see a teacher/class, you can start.

Si es un estudiante continuo, vaya al mismo link que uso para hacer el pago. Si ve una profesor(a)/clase en Class Schedule, puede continuar su clase.

If you register and want to change the class time, method of instruction, and/or location, do not complete another registration form. Please call 407-518-8140.

Si se inscribe y necesita hacer un cambio de horario, método de instruccion y/o localidad, no complete otra inscrpción. Favor de llamar al 407-518-8140.

When choosing online/virtual classes, you should have knowledge of the following programs:

Si desea clases online/virtual, necesita tener conocimiento de los siguientes programas:

Microsoft Teams
Microsoft Outlook
Microsoft Word
Navigate Internet with Google Chrome
Remind

*Seats for face-to-face classes are limited. If you choose face-to-face and that class time is full, we will contact you to select another class time or virtual.

*Los asientos para las clases presenciales están limitados. Si escoge clase presencial y ese horario está lleno, nos pondremos en contacto con usted para otro horario de clase ó virtual/online.