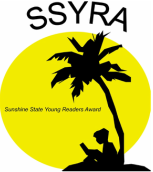 Phone:
Email:
Degrees and Certifications:
Sunshine State Reading Program

The Sunshine State Reading Program is a program meant to encourage a student's love of reading. Each year a diverse group of media specialists meet to choose a list of 15 books for each of our lists, Junior, 3-5 and 6-8. To see the winners for last year and the new books for the 2022-2023 year, please click on the link to the left.

Any student that reads 3 or more of the new books in the group associated with their grade level by March, will be eligible to vote for their favorite.

If you are interested in joining our Battle of the Books team, look for more information under the Battle of the Books link to the left.