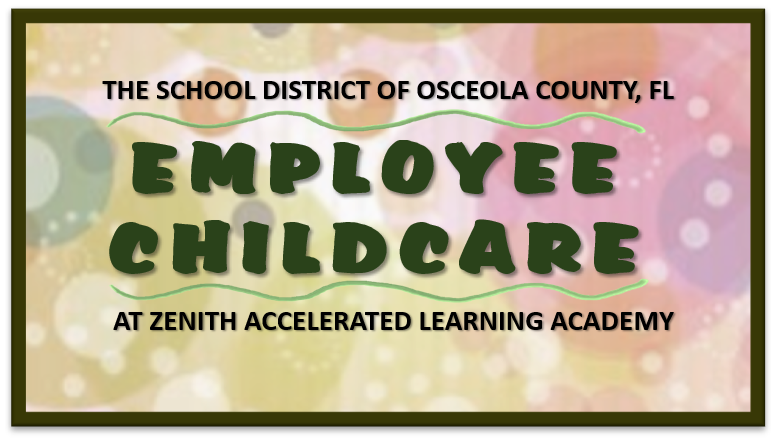 The Employee Childcare at Zenith is now open for the 2020-2021 school year. The cost will be $175 a week for children under one year of age and $150 a week for children over one year of age. Payment will be only through payroll deduction. The center's hours of operation will be 6:30 a.m. to 5:30 p.m. The center will operate 10 months, which will coincide with teacher contract days of work.

The child care center is only for employees. In order to register a child, the employee must be the legal guardian. The application window is now open and will remain open until all spots are filled. The Early Childhood Education Department will be calling employees for appointments.

Space is limited, so please apply quickly. Space available includes 4 spots for newborns, 5 spots for one-year old and 5 spots for children two and three year old. There will be a $25 application fee to apply, which will be collected by check or money order at the time of registration.