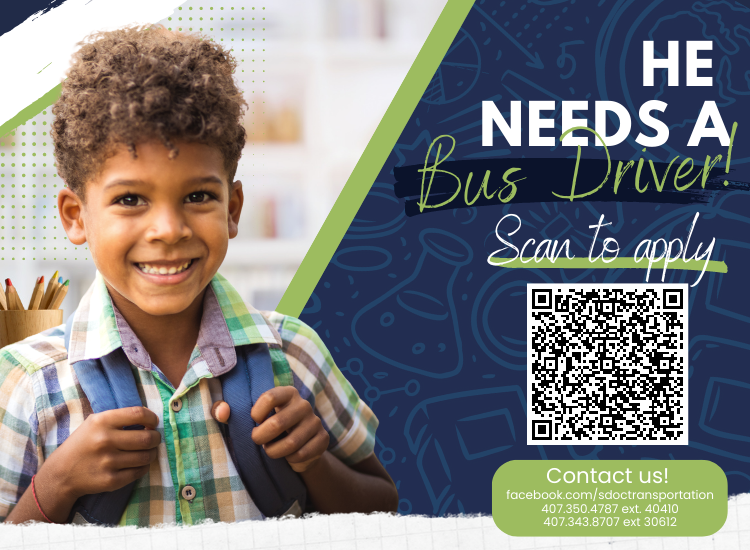 Welcome to Transportation Services
The School District of Osceola County Transportation Services considers it a privilege and honor to be entrusted to transport the students of our communities to school. It is our goal to have the safest, most productive, and efficient, school bus delivery system ever. We can accomplish this goal by working together with parents, guardians and school staff to ensure that all students are ready for school each day and are fully prepared to actively participate in the learning process.

Transporting more than 25,000 students each school day more than 6,000,000 annual miles, our drivers and support personnel are highly trained, motivated, and very experienced. We are dedicated to providing transportation services to all eligible students. Remember, the school bus has been proven beyond question to be the safest mode of ground transportation available for our students.

I challenge you to assist us in attaining our goal by having your students at our bus stops on time each day and ready to learn. The School District of Oceola County Transportation Services is pleased to serve you and your students. Together, we can drive success into our classrooms and assure the brightest future possible for our students.
Contact Us
Transportation Services
401 Simpson Rd.
Kissimmee, FL. 34744
Phone: 407-518-4540
Arby Creach
Director