School District of Osceola County .:: STEM Mobile Lab ::.
Come aboard the Osceola County School District's STEM Mobile Lab 2.0! Upgraded, redesigned, and ready to take students on fantastical and exciting journeys, from Medieval catapults to Missions on Mars!

Contact Christopher Tolliver, Resource Specialist, for More information -> CONTACT
The STEM Mobile Lab 2.0 (SML 2.0) is a unique, 45-foot-long classroom that travels throughout the community of Osceola County serving its K-12 Title 1 students, bringing them one-of-a-kind, high-tech learning experiences which expose them to the in-demand science, mathematics, and engineering careers of the 21st Century.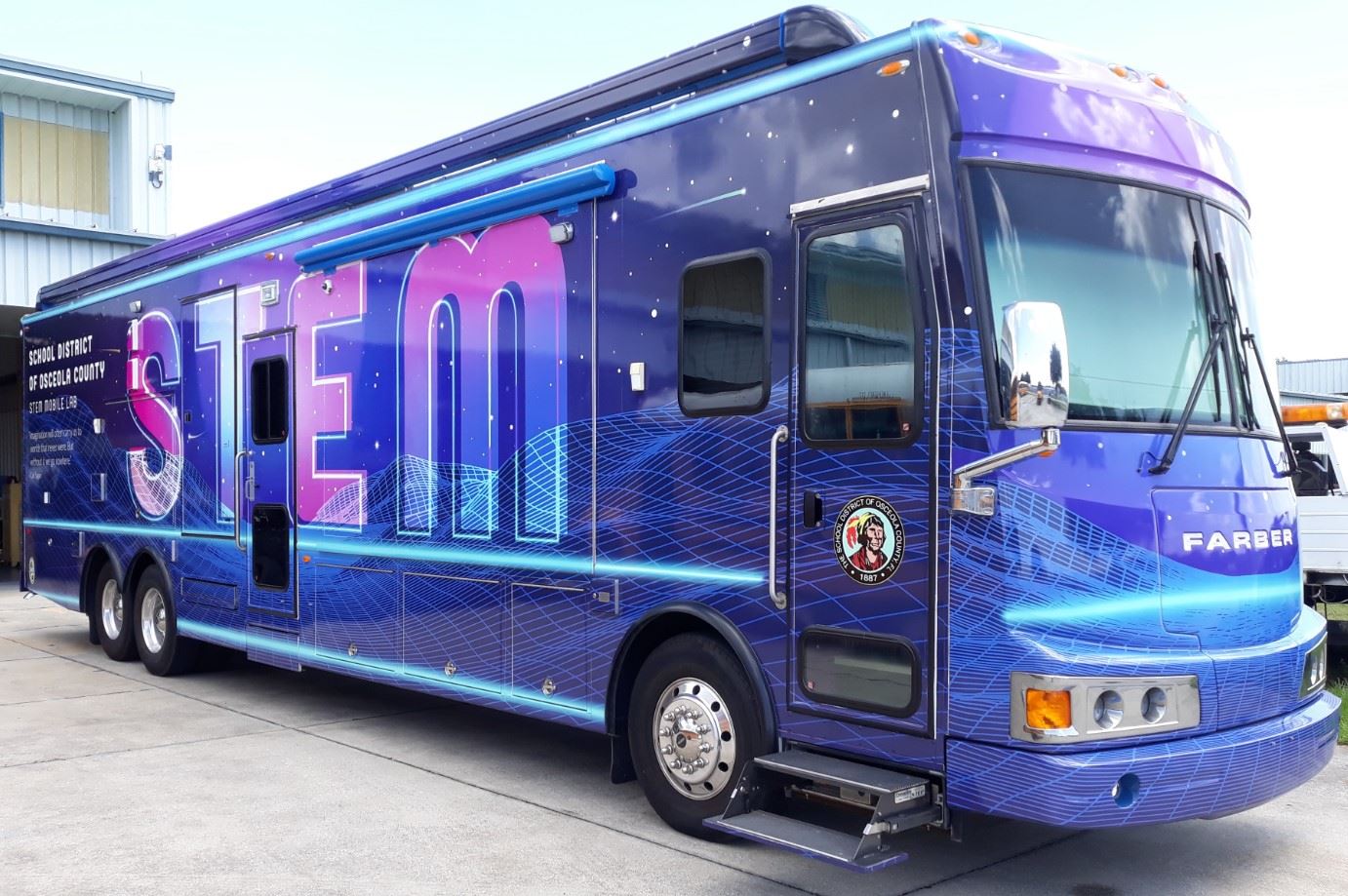 Teachers...
Through implementation of its technology, the SML 2.0 delivers engaging, problem-based, hands-on learning activities in which students must utilize critical thinking, team building, project management, and cooperative learning skills that adheres to the academic rigor expected of our students and aligns to the standards taught in your classroom.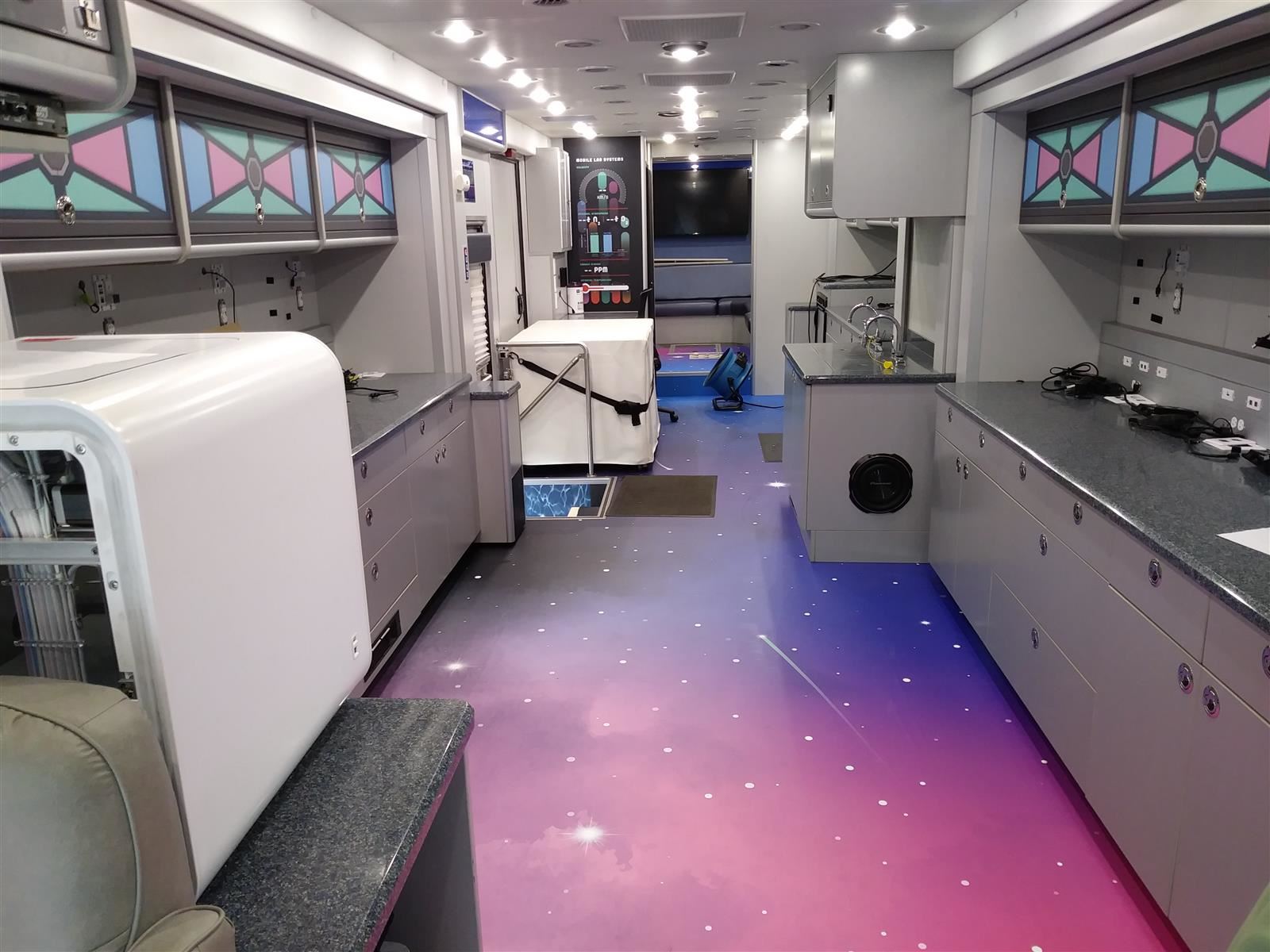 For Students...
Have you ever wanted to travel to the surface of Mars to search for life? What about creating corn-powered cars or destroy an enemy castle, or fly a drone? Then come on board the STEM Mobile Lab 2.0, where we offer these engineering pathways and so much more! Check out each of the modules to see all the cool stuff you can do!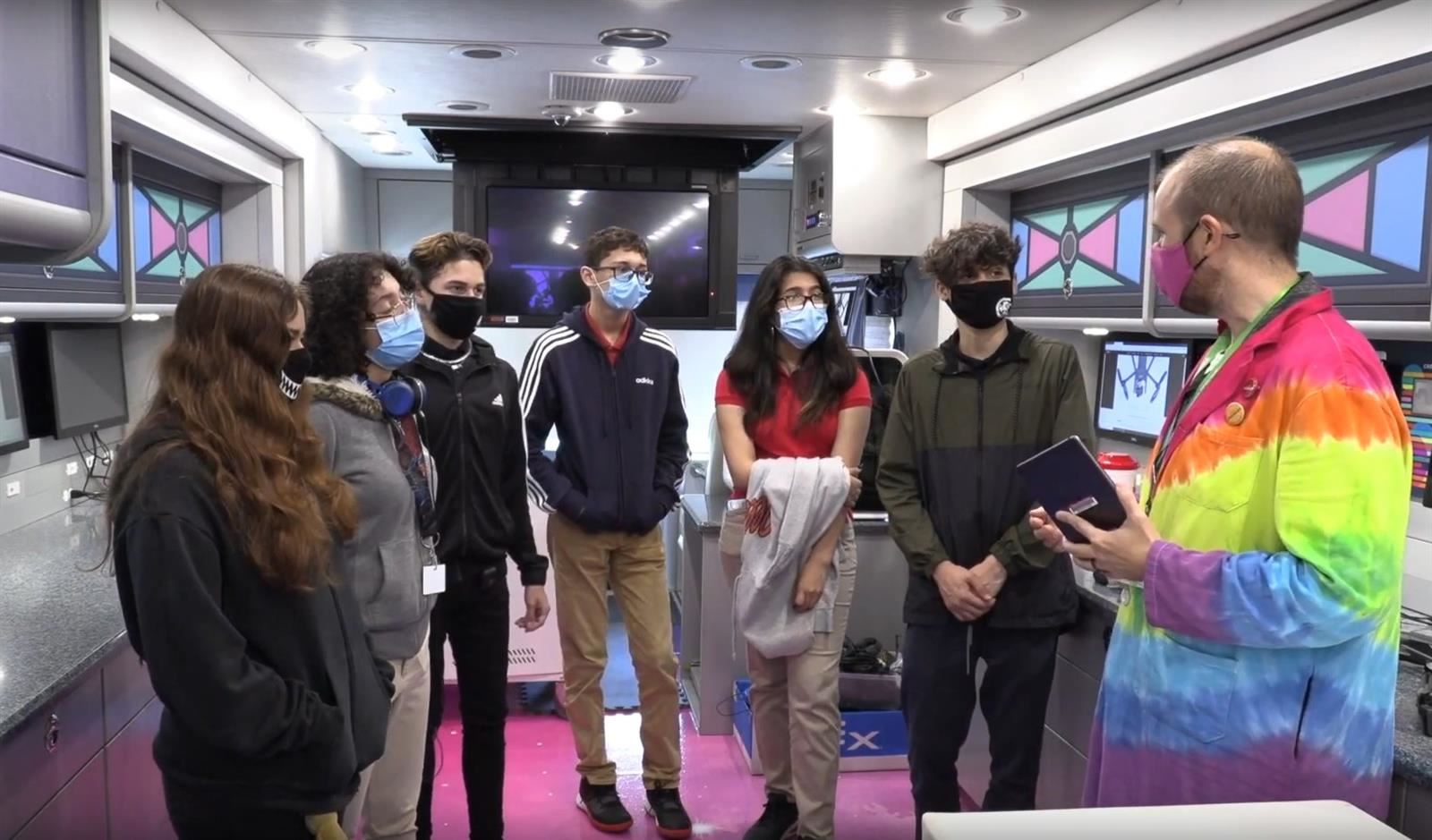 ...and Partners.
As the SML's deployment and inclusiveness is throughout the entirety of Osceola County's School District, affecting its over 350,000 students across all its diverse cultural backgrounds and learning abilities. It also can affect the community itself - through appearances and outreach, it connects families, businesses, and community centers to Osceola County's School District. Connect with us on how you can take part in reaching out to Central Florida through STEM.