No student is authorized to acquire their materials on their own, they must visit the Dual Enrollment Store in order to get their materials.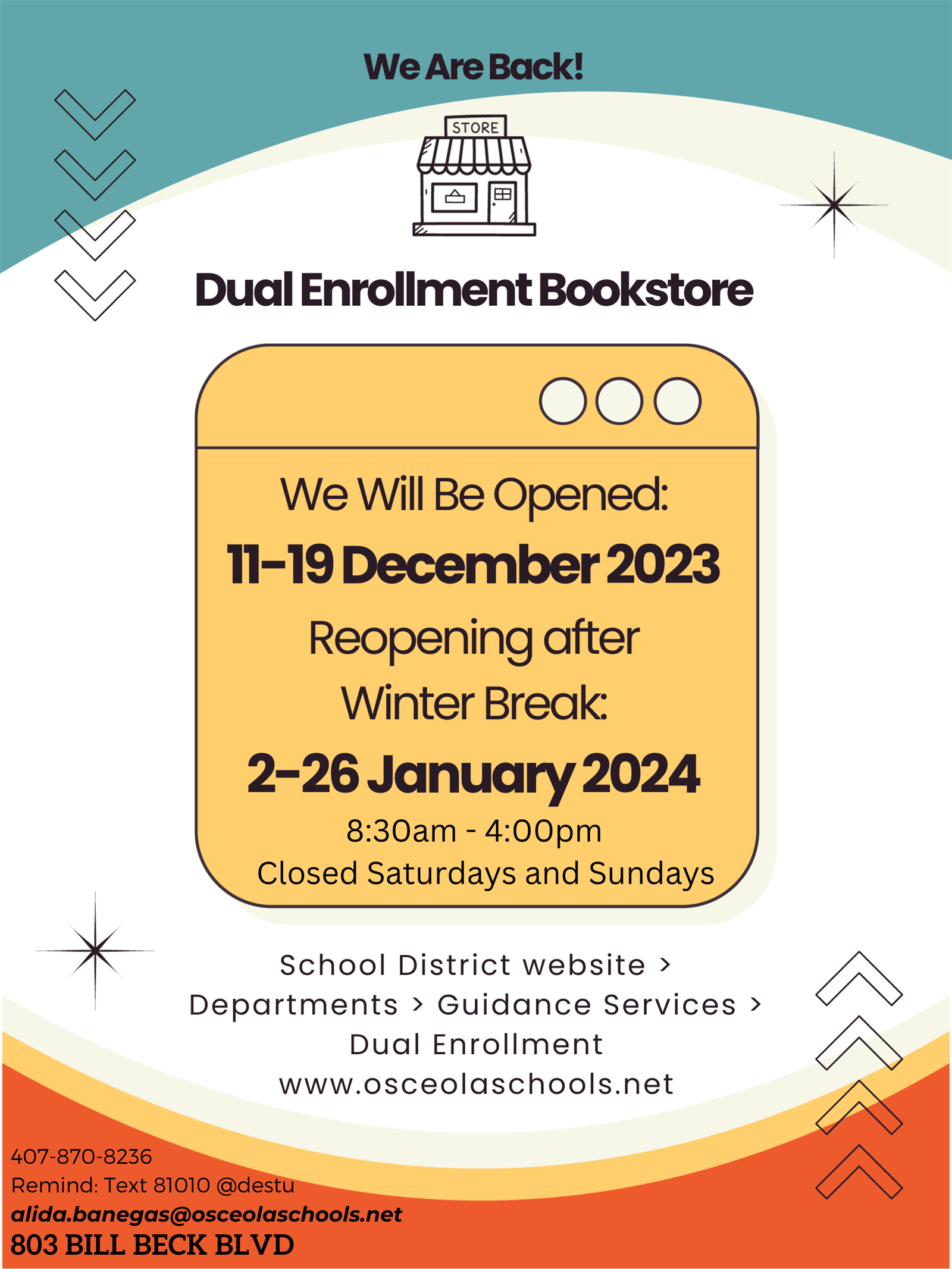 Our virtual line opens daily at 8:30am.

Once we have reached our capacity for the day, the queue will be closed. However, in the event that we are able to process more students than anticipated, we will re-open the queue for students to join until one hour before closing.

The staff is working non-stop, trying to process as fast as possible; we appreciate your understanding and patience.
We Will Be Opened:

11-19 December 2023

Reopening after Winter Break:

2-26 January 2024

8:30am - 4:00pm.

Closed Saturdays and Sundays