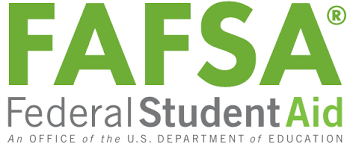 FAFSA stands for Free Application for Federal Student Aid. The FAFSA opens each year on October 1st and tells students and their families how much federal financial aid (grants and loans) a student is eligible for based on family income alone. The FAFSA cannot be completed until October 1st of senior year. It is the one thing in your college-readiness journey that you cannot get an early jump on.

Most trade schools, technical schools, and colleges will require a FAFSA on file before awarding any additional financial aid, and schools do have financial aid priority deadlines. Because of this, students are strongly encouraged to complete the FAFSA in October of their senior year, even if they are not sure of their postsecondary plans. Completing FAFSA early (between October and December of senior year) can help increase your chance of receiving financial aid from your future institution.

There is no penalty for filing the FAFSA and choosing not to pursue secondary education or training. A completed FAFSA can only help.

Even if you know you are not eligible for federal funding, it is still advantageous to fill out the FAFSA. Schools could decide to offer you more aid if they see you completed FAFSA and were not deemed eligible for any need-based aid.

Video Resources:

Step 1: Create Your FSA ID

A parent/guardian and student both need to create an FSA ID in order to complete the FAFSA. This can be completed at any time. (Parents/guardians - if you've made one for yourself or older sibling previously, do not request a second FSA ID.) Click here for information on creating the FSA ID (Spanish). Be sure you save this in a safe place, as you will use this information to complete FAFSA each year you are enrolled in a technical school, trade school, or college.

The FSA can take up to 3 days to be processed. So, plan ahead!

Step 2: Complete the FAFSA

Seniors planning to start trade school or college in the summer of 2024 will need to complete both the 23-24 FAFSA and the 24-25 FAFSA

Seniors planning to start trade school or college in the fall of 2024 will need to complete the 24-25 FAFSA

Every high school has a team of FAFSA experts that will help walk students and families through filing FAFSA for free. Contact your school's College & Career Counselor for more information!
Six Things To Do After Filing The FAFSA
Creating Your FFAA Account
All seniors, regardless of plan for after high school, should create a Florida Financial Aid Application (FFAA) accout, which is the application for the Florida Bright Futures Scholarships as well as other state-based grants for school. This cannot be created once a student has graduated high school.